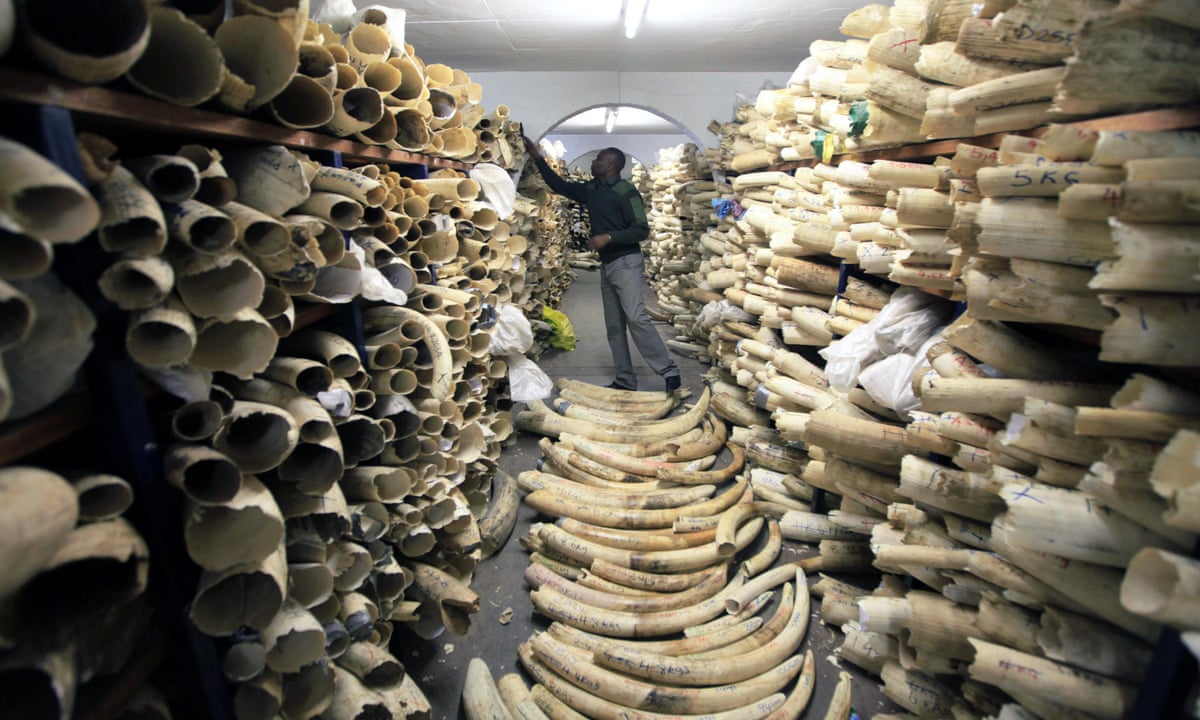 Damian Carrington, Monday 13 June 2016:  Research shows the legal sale in 2008 catastrophically backfired – but two African nations want to repeat the stockpile sell-off.
A huge legal sale of ivory intended to cut elephant poaching instead catastrophically backfired by dramatically increasing elephant deaths, according to new research.
The revelation comes just months before a decision on whether to permit another legal sale and against a backdrop of more African elephants being killed for ivory than are being born. In 2015 alone, 20,000 elephants were illegally killed.
The international trade in ivory was banned in 1989 but, in 2008, China and Japan were allowed to pay $15m for 107 tonnes of ivory stockpiled from elephants that died naturally in four African nations. The intention was to flood the market, crash prices and make poaching less profitable.
But instead, the legal sale was followed by "an abrupt, significant, permanent, robust and geographically widespread increase" in elephant poaching, concluded researchers Prof Solomon Hsiang at the University of California Berkeley and Nitin Sekar at Princeton University, whose work was published on Monday.  Continue Reading: Legal ivory sale drove dramatic increase in elephant poaching, study shows | Environment | The Guardian
Save