The 1970's efforts to deal with population were abandoned. Now, population growth, like global warming, cannot be stopped in time to save Earth's species and ecosystems.
Exposing the Big Game
New study overturns 20 years of consensus on peak projection of 9bn and gradual decline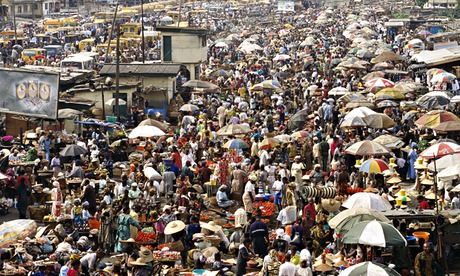 The world's population is now odds-on to swell ever-higher for the rest of the century, posing grave challenges for food supplies, healthcare and social cohesion. A ground-breaking analysis released on Thursday shows there is a 70% chance that the number of people on the planet will rise continuously from 7bn today to 11bn in 2100.
The work overturns 20 years of consensus that global population, and the stresses it brings, will peak by 2050 at about 9bn people. "The previous projections said this problem was going to go away so it took the focus…
View original post 757 more words